Waste tire rubber powder prod...
waste rubber recycling and pro...
Add:Western road Industrial clusters ChangJiang Town JiangYin city JiangSu province
Tel:0086-510-86338003 Fax:0086-510-86003117
Contact:Mr.Gu Hong Moblie:0086-013601516395
E-mail:sales@nezs.cn
Web site:http://www.luntaijixie.com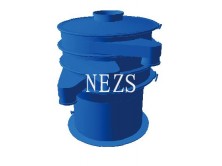 ZS Vibrating Screener
Introduction
Rubber granule for sporting running tracks are considered to be the new process by the sports circle. The demand for rubber granule becomes higher and higher, in this context, we developed this rubber granule screener. It consist of vibrating motor, feeding hopper, screening chamber, screen frame, clamps and outlets.
| | | |
| --- | --- | --- |
| Model | 800 | 1000 |
| Production capacity (kg / h) | 200 to 600 | 300 to 800 |
| Sifting mesh (mesh) | 5 to 40 | 5 to 40 |
| Power (kW) | 0.75 | 1.1 |
| Vibration frequency (beats / min) | 1500 | 1500 |
| Weight (tons) | 0.48 | 0.62 |
| Dimensions (m) | 1.2 × 1 × 1.3 | 1.4 × 1 × 1.5 |